Forensic Analysis of Building Design and Construction Defects
Abstract
Upon first accepting an appointment, the forensic engineer must make a preliminary and thorough determination, analyzing all the known and available facts pertaining to the dispute. Early decisions and the advice given to attorneys can have a vital effect on the direction of the litigation and influence the forensic engineers position in the litigation. The purpose of this early analysis and research is to formulate responsibility and fault. Whether the forensic engineer is engaged before or after filing of the lawsuit is irrelevant, as the same careful analysis of the facts and conditions apply.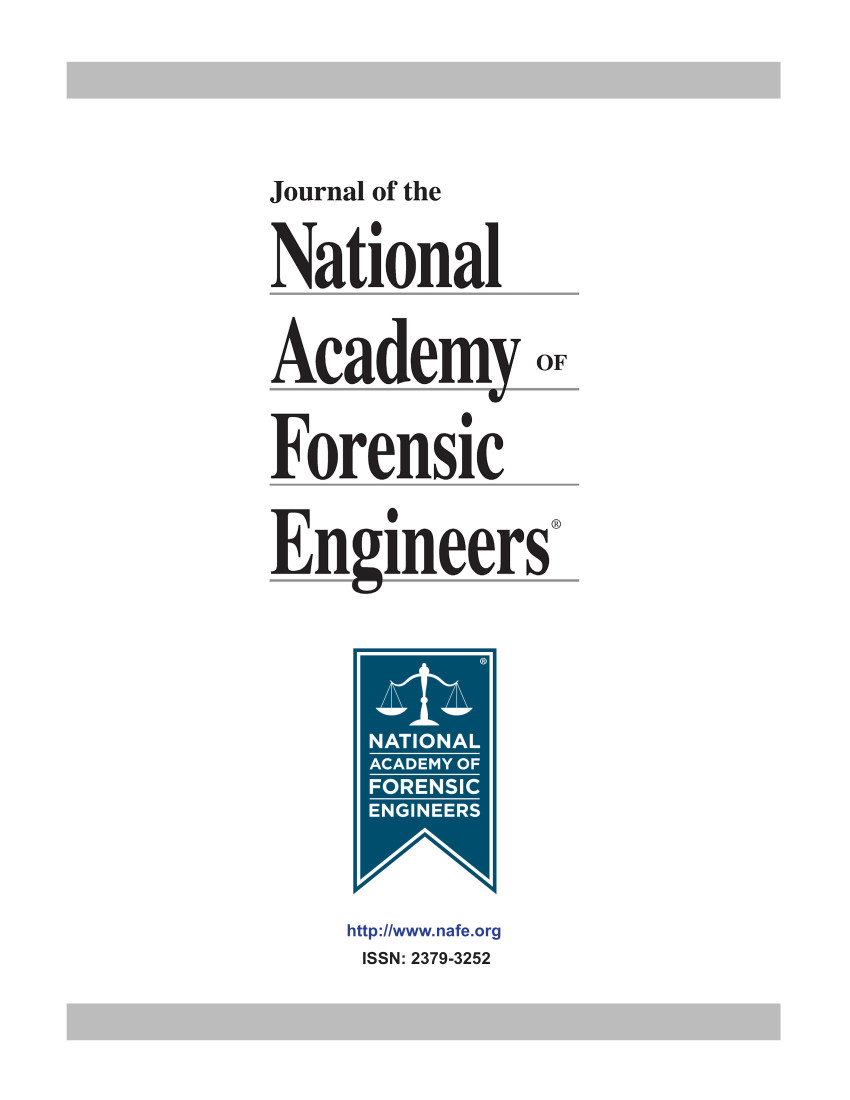 How to Cite
Jenson, Theodore B. 1984. "Forensic Analysis of Building Design and Construction Defects". Journal of the National Academy of Forensic Engineers 1 (1). https://doi.org/10.51501/jotnafe.v1i1.376.
License
Copyright (c) 1984 National Academy of Forensic Engineers
This work is licensed under a Creative Commons Attribution-NoDerivatives 4.0 International License.
All rights © Journal of the National Academy of Forensic Engineers. 

Full statement regarding the author's license of copyright to the NAFE is shown on the Copyright section of the Submissions Page.