System Safety Methods As Applied to Forensic Engineering
Abstract
For those of you who are practicing forensic engineers, you are well aware that forensic engineering is a very demanding and exacting field. You also know that the subject areas in which a forensic engineer can become involved are of great variety. Many times a forensic engineer must address issues of safety with respect to a particular project. Most engineers are not specifically trained in the field of safety and usually rely on years of experience and background, as well as self-study into the field of safety. Even less is the number of engineers who are also trained in the field of system safety. The purpose of this paper is to introduce the subject of system safety to the field of forensic engineering and encourage you, as forensic engineers, to study system safety as an additional tool to use in the future.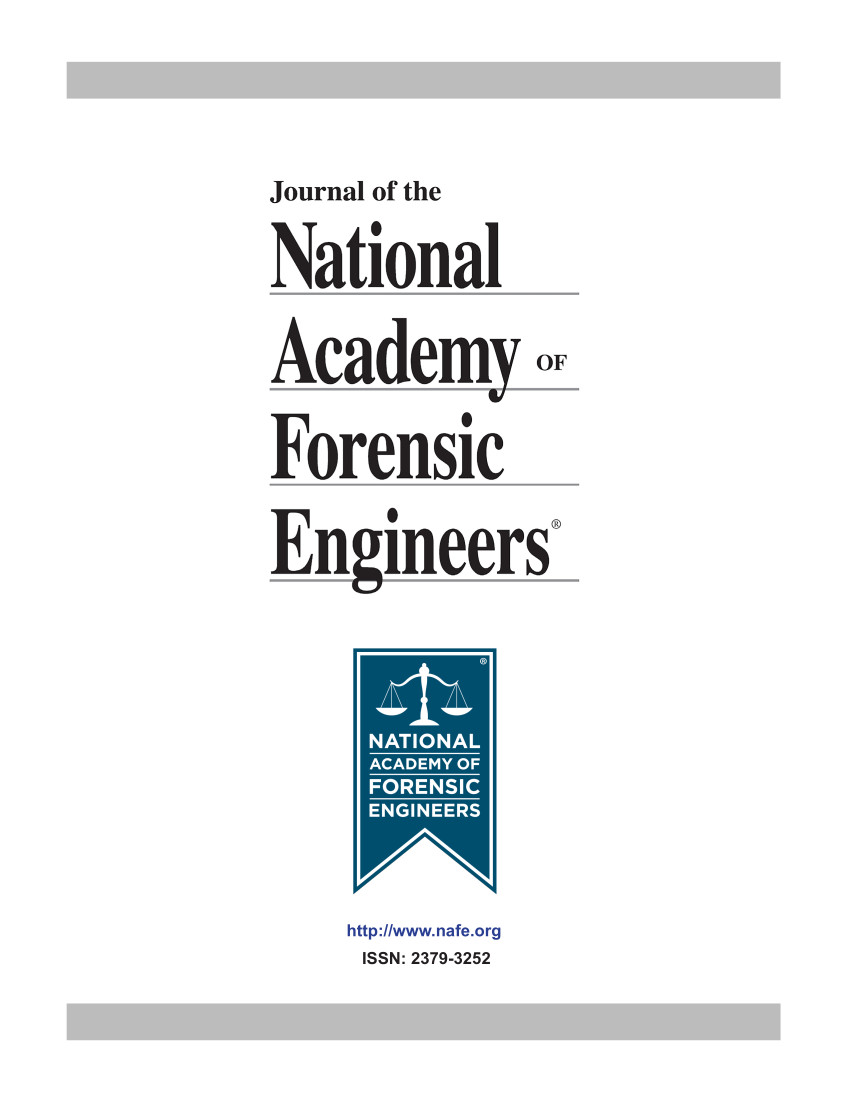 How to Cite
Johnson, Frank H. 1984. "System Safety Methods As Applied to Forensic Engineering". Journal of the National Academy of Forensic Engineers 2 (1). https://doi.org/10.51501/jotnafe.v2i1.387.
License
Copyright (c) 1984 National Academy of Forensic Engineers
This work is licensed under a Creative Commons Attribution-NoDerivatives 4.0 International License.
All rights © Journal of the National Academy of Forensic Engineers. 

Full statement regarding the author's license of copyright to the NAFE is shown on the Copyright section of the Submissions Page.