Forensic Engineering Analysis of Fire Caused by Control Failure Due to Deviation from Patented Design
Keywords:
Fire, hot tub fire, positive temperature coefficient heater, PTC, hot tub heater, over temperature shutoff control, NFPA 921, forensic engineering
Abstract
A fire in a multi-unit condominium complex occurred, causing the building to be a complete loss. The point of the fire's origin was traced to a recently drained hot tub's electric heater. Examination of an exemplar heater revealed that a key safety-related control feature was manufactured in a configuration inconsistent with its original patent drawings in a way that would have lessened its performance for what may have been cost of manufacturing considerations. This change also brought into question whether the control that was reportedly tested at Underwriters Laboratory was one designed to the patent specifications. The manufacturer has since discontinued use of the control for subsequent installations.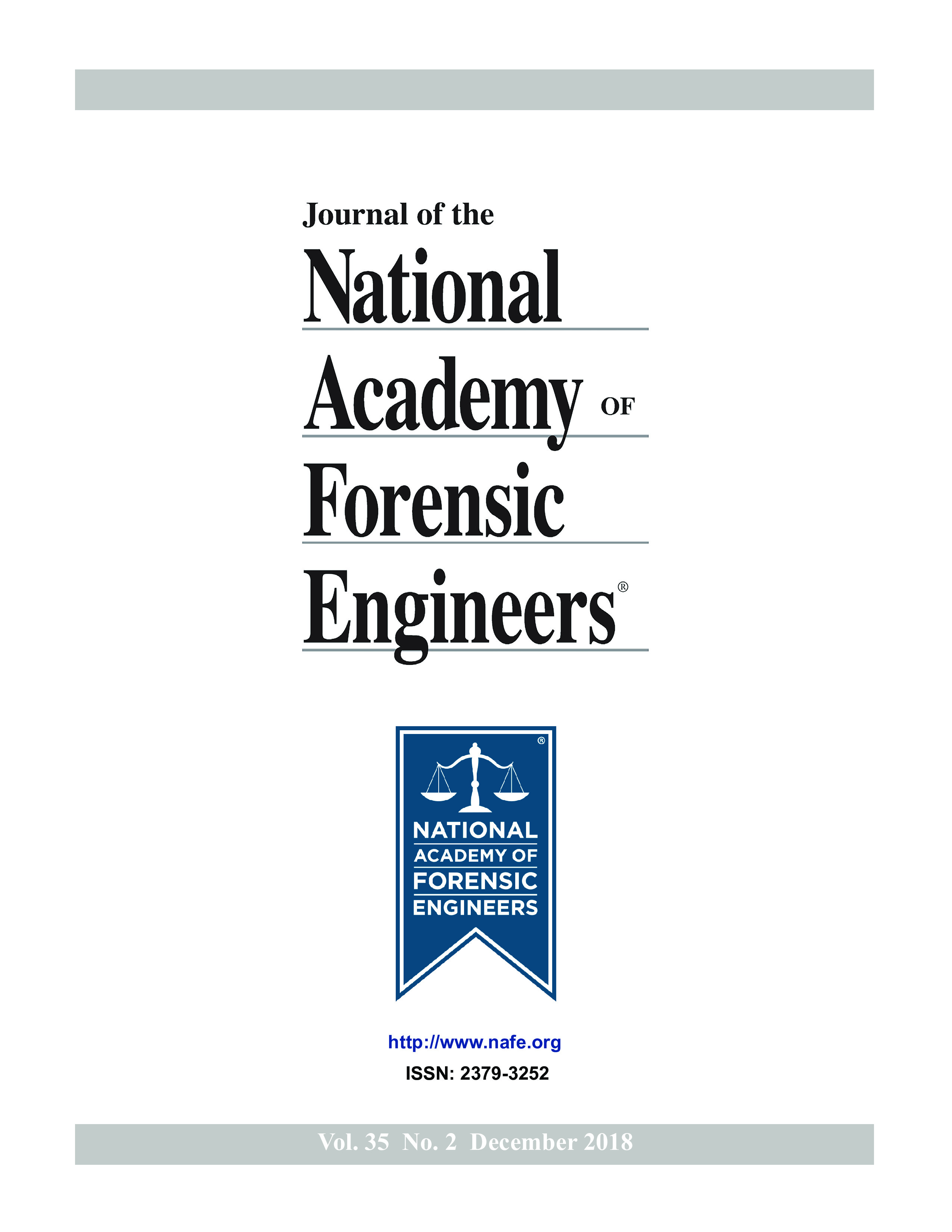 How to Cite
Certuse, J. (2018). Forensic Engineering Analysis of Fire Caused by Control Failure Due to Deviation from Patented Design. Journal of the National Academy of Forensic Engineers, 35(2). Retrieved from https://journal.nafe.org/ojs/index.php/nafe/article/view/60