Forensic Engineering Investigation Of Hunting Stand Failures
Abstract
In Their Efforts To Increase Their Chances For A Successful Hunt, Hunters Often Employ Various Devices To Elevate Themselves Above The Ground. The Devices Are Usually Called Tree Stands Or Hunting Stands And Come In Various Forms. As Is The Case Whenever One Is Elevated, There Is A Chance That A Fall Can Occur. Occasionally This Is Due To Some Fault Of The Design And/Or Manufacture Of The Device. This Paper Will Explore The Various Types Of Hunting Stands And Some Of The Failures That Can Occur. It Is Understood That Safe Use Of A Hunting Stand Would Include Some Sort Of Fall Restraint Device. This Subject Is Deserving Of Separate Attention And Will Not Be Addressed In Detail Here.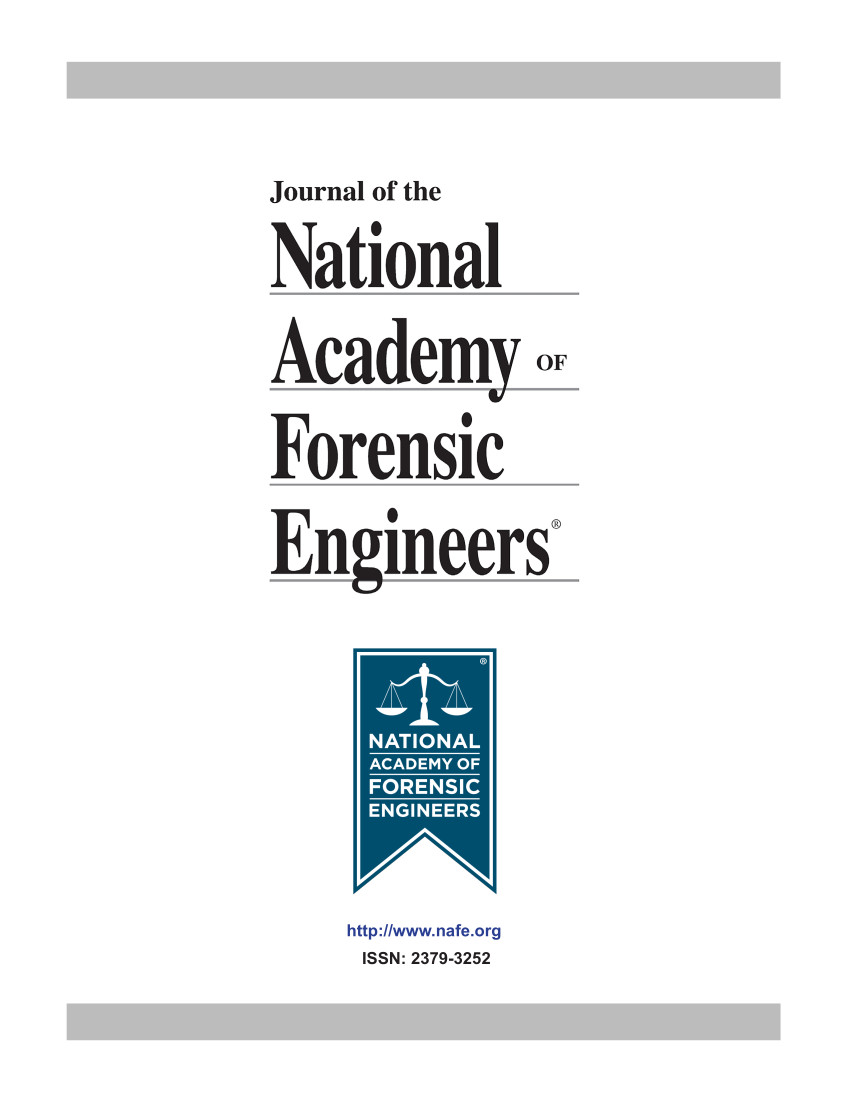 How to Cite
Ford, William H. 2007. "Forensic Engineering Investigation Of Hunting Stand Failures". Journal of the National Academy of Forensic Engineers 24 (1). https://doi.org/10.51501/jotnafe.v24i1.672.
License
Copyright (c) 2007 National Academy of Forensic Engineers
This work is licensed under a Creative Commons Attribution-NoDerivatives 4.0 International License.
All rights © Journal of the National Academy of Forensic Engineers. 

Full statement regarding the author's license of copyright to the NAFE is shown on the Copyright section of the Submissions Page.