Forensic Engineers Qualifications Subject To Judicial Review
Abstract
The Underlying Case Involved A Fall On A Sailboat Ladder. A Professional Photographer Was Hired To Film An Insurance Adjusters Association In Between Meetings Mock Regatta On San Diego Bay. During The Event Involving Rental Sailboats, The Photographer Fell When The Ladder Leading To The Below Deck Cabin Failed. The Author Served As The Photographers Expert. The Defense Filed Numerous Motions Including A Challenge To Plaintiffs Expert. This Paper Contains The Federal Judges Response In Denying Those Motions. In His Analysis, The Judge Referenced Both Daubert And Kumho Tire.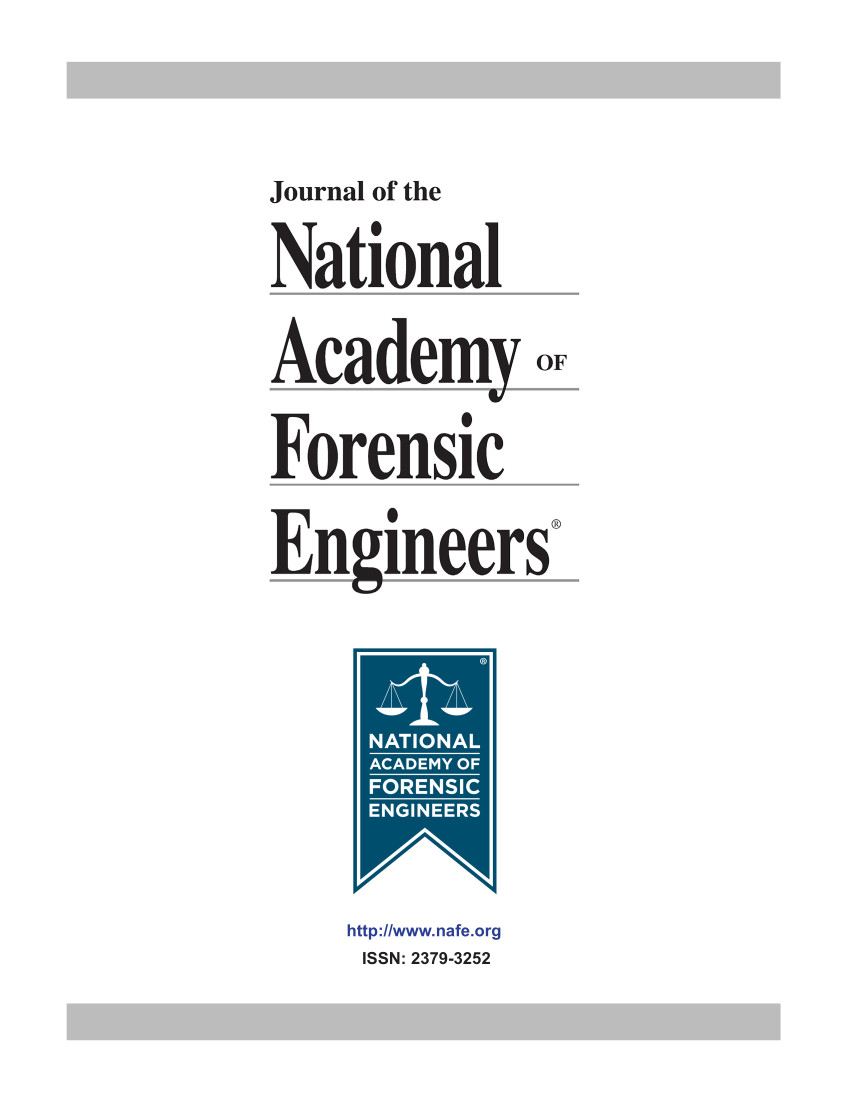 How to Cite
Sampsel, Michael M. 2007. "Forensic Engineers Qualifications Subject To Judicial Review". Journal of the National Academy of Forensic Engineers 24 (2). https://doi.org/10.51501/jotnafe.v24i2.679.
License
Copyright (c) 2007 National Academy of Forensic Engineers
This work is licensed under a Creative Commons Attribution-NoDerivatives 4.0 International License.
All rights © Journal of the National Academy of Forensic Engineers. 

Full statement regarding the author's license of copyright to the NAFE is shown on the Copyright section of the Submissions Page.