Forensic Engineering Investigation Of Moisture Intrusion Leading To Mold Conditions
Abstract
While Moisture Intrusion Was Thought To Be The Reason For Floor Tile And Carpet Adhesion Failure In An Occupied Elementary School, The Flooring Problems Were Symptoms Of Only Some Of The Many Moisture Problems That Were Discovered. By Using Destructive And Non-Destructive Testing Methods, A List Of More Than A Dozen Construction Deficiencies Was Compiled. Since The School Was In Session, The Parent-Teacher Organization Was Kept Informed Of The Indoor Air Quality In The School. Indoor Air Quality Testing Was Performed At Strategic Intervals Of The Project And A Final Indoor Air Quality (Iaq) Test Was Performed At The Completion Of The Work As A Baseline For Recommended Future Testing.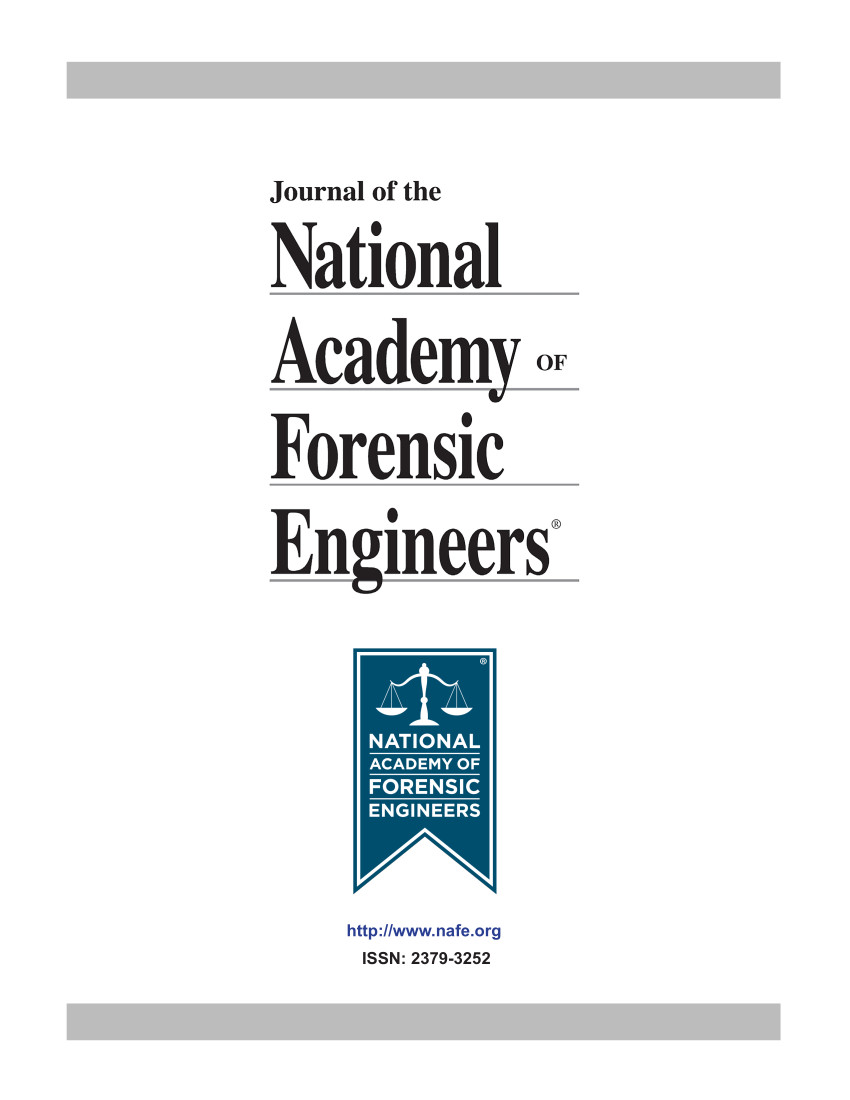 How to Cite
Hughes, G. Carroll. 2008. "Forensic Engineering Investigation Of Moisture Intrusion Leading To Mold Conditions". Journal of the National Academy of Forensic Engineers 25 (1). https://doi.org/10.51501/jotnafe.v25i1.692.
License
Copyright (c) 2008 National Academy of Forensic Engineers
This work is licensed under a Creative Commons Attribution-NoDerivatives 4.0 International License.
All rights © Journal of the National Academy of Forensic Engineers. 

Full statement regarding the author's license of copyright to the NAFE is shown on the Copyright section of the Submissions Page.