Forensic Engineering Investigation Of a Long Span Wooden Truss Failure during Erection
Abstract
With About One Third Of The Long Span Wood Trusses In Place For A 60 By 100 Building Being Constructed As A Convenience Store, The Trusses Already Erected Fell Over Like Dominos Injuring Three Laborers.He Three Workers Sued A Number Of Parties Involved In The Project Including The Crane Rental Companynd The Manufacturer And Supplier Of The Trusses, Claiming That They Shared Responsibility For The Accidentnd That They Should Have Taken Action To Prevent The Collapse. The Author Was Retained As An Expert Witnessor The Crane Rental Company. Investigation And Analysis Of Available Facts Established That The Craneental Company Was Not Responsible And Should Have Had No Liability.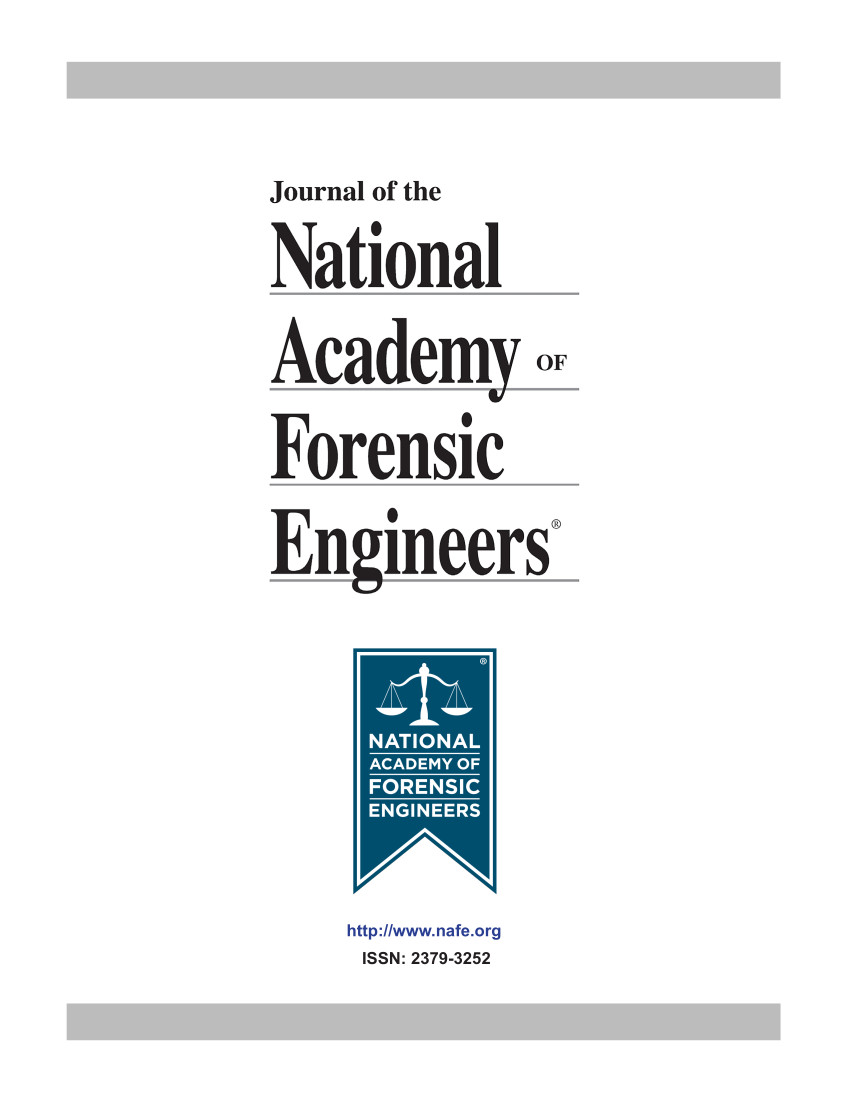 Downloads
How to Cite
Curtis, Ross. 2009. "Forensic Engineering Investigation Of a Long Span Wooden Truss Failure during Erection". Journal of the National Academy of Forensic Engineers 26 (2). https://doi.org/10.51501/jotnafe.v26i2.723.
License
Copyright (c) 2009 National Academy of Forensic Engineers
This work is licensed under a Creative Commons Attribution-NoDerivatives 4.0 International License.
All rights © Journal of the National Academy of Forensic Engineers. 

Full statement regarding the author's license of copyright to the NAFE is shown on the Copyright section of the Submissions Page.