Forensic Engineering Experience with Electrically Ignited Fires
Keywords:
Electrical fire, electrical ignition, electrical failure, extension cord
Abstract
After a fire that may have been caused by an electrical defect or malfunction, significant physical evidence is often what was most destroyed in the fire. The evidence void might be filled with fire investigators' inference or speculation that the cause was a specific electrical failure. This paper illustrates two fires in which the initial reconstructions claiming electrical ignition were subsequently found to be wrong. In one case, an investigator drew a conclusion about an extension cord from a floor fire pattern, and this interpretation was refuted when further evidence was unearthed. Investigators on another case retained evidence to support an obviously defective room air conditioner. However, the unit later was shown to be only a victim of the fire, and the needed evidence had been lost. Both cases involved extensive litigation.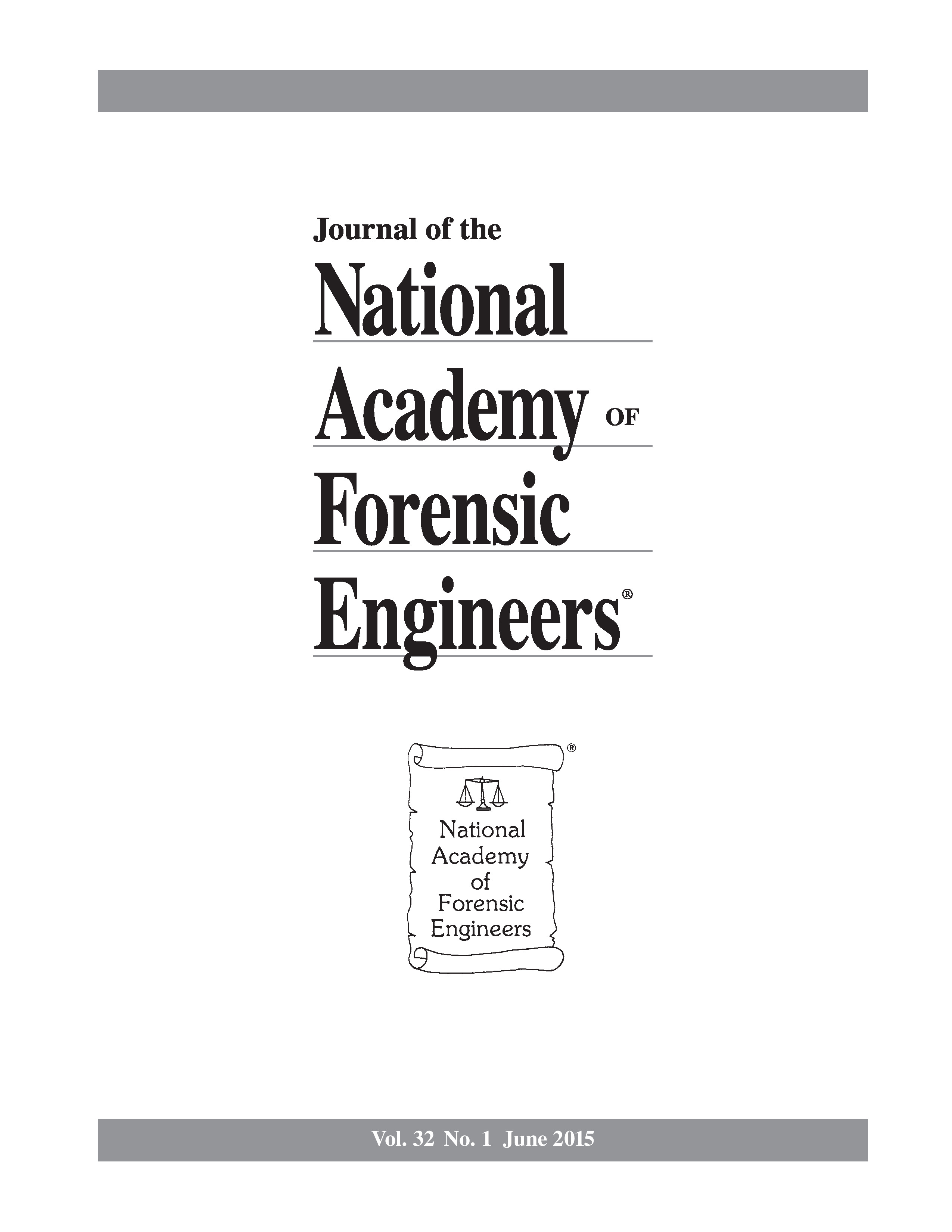 Downloads
How to Cite
Boyell, Roger L. 2015. "Forensic Engineering Experience With Electrically Ignited Fires". Journal of the National Academy of Forensic Engineers 32 (1). https://doi.org/10.51501/jotnafe.v32i1.6.
License
All rights © Journal of the National Academy of Forensic Engineers. 

Full statement regarding the author's license of copyright to the NAFE is shown on the Copyright section of the Submissions Page.