Engineering Analysis of Cost to Protect Workers from Diacetyl Exposure and the Economic Benefit of Noncompliance
Keywords:
Diacetyl, butter, bakery, noncompliance, bronchiolitis obliterans, respirators, ventilation, capital expense, return on investment, BEN, PEL, REL, TLV, STEL, forensic engineering
Abstract
Large commercial bakeries use artificial butter flavor (containing diacetyl) in its recipes, and have for more than 40 years. In 2012, a health-based exposure threshold was published for diacetyl by the American Conference of Governmental Industrial Hygienists (ACGIH). Bakery managers typically knew what was necessary to protect workers from exposure. However, for a variety of reasons, most did little to control exposure: The Food and Drug Administration said diacetyl was generally recognized as safe; substitute products had not been demonstrated as less harmful; and no regulatory standard had been established. This study develops the costs that would have been necessary to protect workers, using the U.S. EPA model (known as BEN) to calculate the economic benefit of noncompliance, and offers a characterization of the profit incentive to place workers at risk.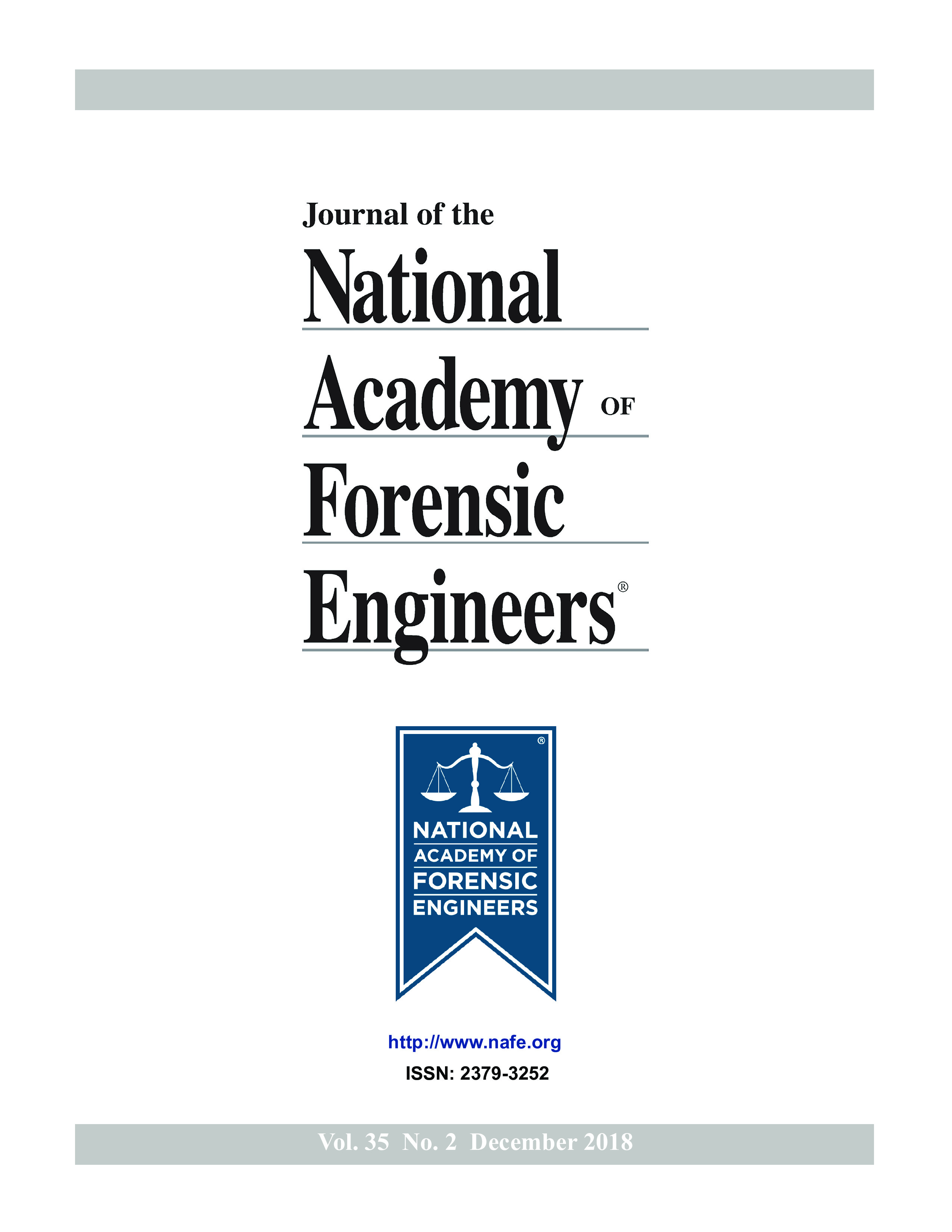 How to Cite
Peake, D., & Hait, G. (2018). Engineering Analysis of Cost to Protect Workers from Diacetyl Exposure and the Economic Benefit of Noncompliance. Journal of the National Academy of Forensic Engineers, 35(2). Retrieved from https://journal.nafe.org/ojs/index.php/nafe/article/view/59