Forensic Engineering Case Analysis In Biomedical Engineering
Abstract
Biomedical Engineering, Through The Subdiscipline Of Biomechanics, Plays A Significant Role In The Forensic Aspects Of Injury Situations Such As Injuries Resulting From Vehicle Collisions, Fall Events, And Other Forms Of Blunt Trauma. As Such, Biomechanics Often Addresses The Middle Ground Of The Continuity: Event Reconstruction (Engineering/Physics) Through The Medical Treatment Regarding The Incident In Question. In Other Words, Biomechanics Bridges The Gap Between The Engineers/Physicists And The Health Care Providers. A General Methodology Is Presented That Addresses The Full Spectrum Of Activities Necessary To Conduct A Biomechanical Injury Event Analysis. Such An Analysis Is Very Multidisciplinary In Nature; While Grounded In Biomechanics, The Analysis Also Draws From Both Basic Medical And Clinical Science, And Physics And Engineering Science. Two Case Examples Are Presented, A Cervical Injury Due To A Falling Object And Lumbar Injury Due To A Low Velocity Rear-End Impact, That Illustrate How The Analysis Proceeds. It Is Stressed That Any Such Analysis Should Be Incident-Specific And Individual- Specific.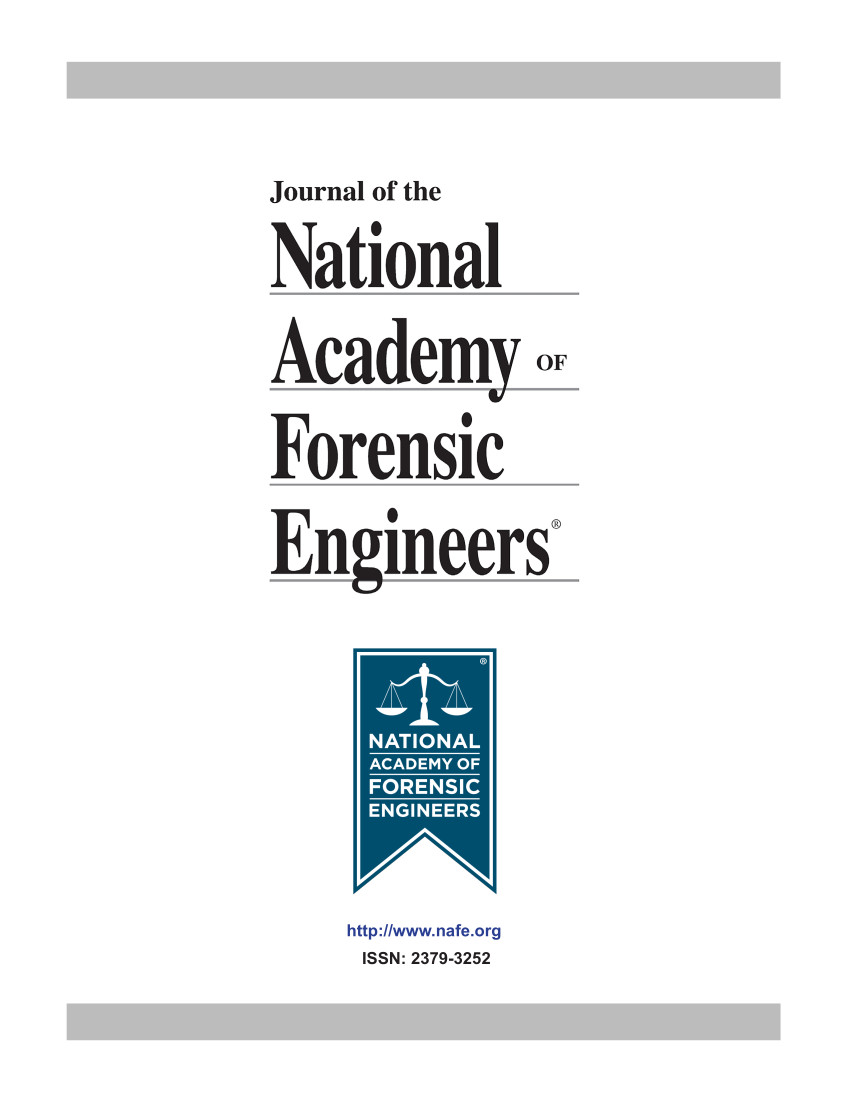 How to Cite
Lee, William E. 2007. "Forensic Engineering Case Analysis In Biomedical Engineering". Journal of the National Academy of Forensic Engineers 24 (1). https://doi.org/10.51501/jotnafe.v24i1.669.
License
Copyright (c) 2007 National Academy of Forensic Engineers
This work is licensed under a Creative Commons Attribution-NoDerivatives 4.0 International License.
All rights © Journal of the National Academy of Forensic Engineers. 

Full statement regarding the author's license of copyright to the NAFE is shown on the Copyright section of the Submissions Page.