Forensic Engineering Investigation Of Fire And Explosion Scenarios In A Power Plant
Abstract
This Paper Addresses The Integration Of Multidisciplinary Tasks Of Forensic Engineering Investigation, Analysis, And Conclusions In The Complex Scenarios Of An Electrical Power Plant That Was Completely Burned Up. The Scenarios That Resulted From A Fire Or Explosion Could Be Simple Or Complex, Depending On The Magnitude Of The Damage And The Physical Condition Of The Remaining Debris. The Results Of Our Investigation Show That Many Variables And Subsystems Are Interrelated And Cannot Be Isolated As A Simple Cause Of The Occurrence. It Is Very Difficult To Come To A Final Conclusion Without Taking Into Consideration All Variables And Subsystems Of All The Scenarios. In This Paper The Author Intends To Explain How The Forensic Engineer Can Determine Credible Technical Conclusions Based On The Utilization Of The Most Reliable Analytical And Methodological Tools, Such As Fault Tree Analysis And Pareto Analysis, In Combination With Failure Modes And Effects Analysis (Fmea).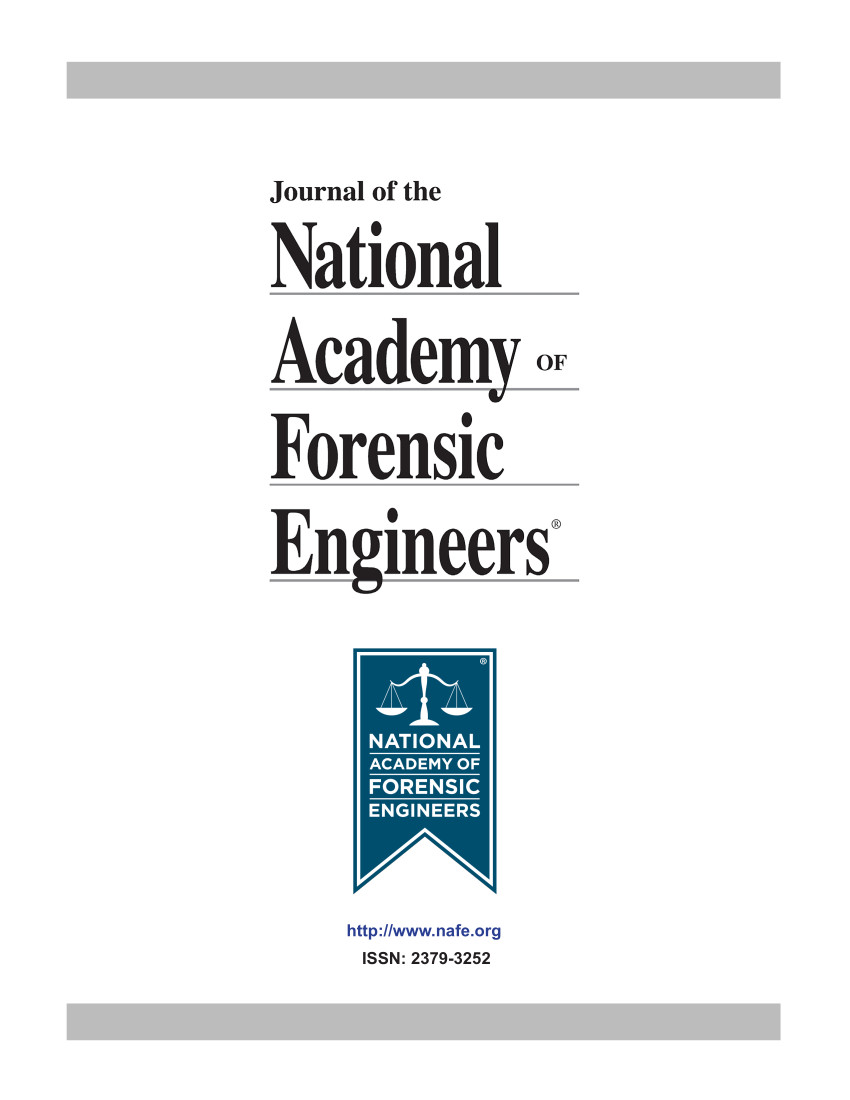 How to Cite
Charles, Juan F. 2008. "Forensic Engineering Investigation Of Fire And Explosion Scenarios In A Power Plant". Journal of the National Academy of Forensic Engineers 25 (1). https://doi.org/10.51501/jotnafe.v25i1.690.
License
Copyright (c) 2008 National Academy of Forensic Engineers
This work is licensed under a Creative Commons Attribution-NoDerivatives 4.0 International License.
All rights © Journal of the National Academy of Forensic Engineers. 

Full statement regarding the author's license of copyright to the NAFE is shown on the Copyright section of the Submissions Page.