Forensic Engineering Investigation Of Distressed Residential Foundations From Plumbing Leaks
Abstract
The Distress To A Home Caused By A Plumbing Leak Under A Residential Foundation In Expansive Soils Can Be A Great Risk To Homeowners And Insurance Companies. It Was Estimated That Annual Damages In 1983 Due To Shrinking And Swelling Soils Averaged $9 Billion Nationwide, Causing Staggering Economic Loss.1 A Property Claim Resulting From A Purported Underground Plumbing Leak Affecting Moisture Content In Expansive Soils May Involve A Number Of Interested Parties Including: Homeowners, An Insurance Agent, An Insurance Claims Adjuster, A Plumbing Contractor, A Forensic Engineering Investigator, A Public Adjuster, A Foundation Contractor, A Foundation Design Engineer, And Attorneys... This Paper Describes A Step-By-Step Protocol For A Typical Residential Foundation Investigation That May Involve A Potential Legal Challenge As The Result Of The Investigatory Findings As Schematically Shown In Figures 1 And 2. This Paper Discusses The Areas Of Contention Based On Current Technology Involving Expansive Soil Foundations. Expansive Soils Are Clay Soils That Swell Volumetrically When The Soils Are Exposed To Moist Conditions.3 Clay Soil Shrinks When It Dries; Those Soils That Shrink And Swell To Extremes Are Known As Expansive Soils.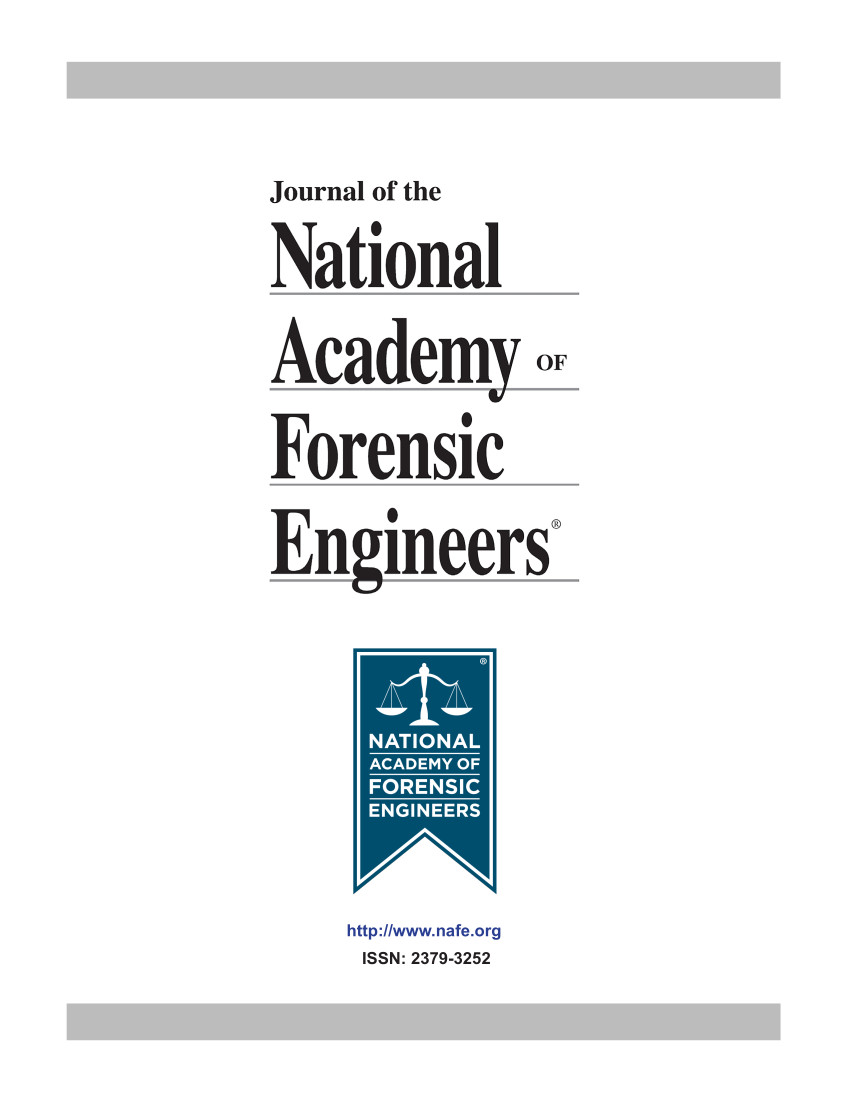 How to Cite
Nobe, Toshi. 2007. "Forensic Engineering Investigation Of Distressed Residential Foundations From Plumbing Leaks". Journal of the National Academy of Forensic Engineers 24 (1). https://doi.org/10.51501/jotnafe.v24i1.674.
License
Copyright (c) 2007 National Academy of Forensic Engineers
This work is licensed under a Creative Commons Attribution-NoDerivatives 4.0 International License.
All rights © Journal of the National Academy of Forensic Engineers. 

Full statement regarding the author's license of copyright to the NAFE is shown on the Copyright section of the Submissions Page.