Forensic Engineering Review And Analysis Of Ship Based Belt Conveyor Hazards
Abstract
The History Of Conveyor Systems Goes Back To Antiquity, Yet It Was Not Until 1947 That The American Society Of Mechanical Engineers Sponsored The First Standard Detailing Safety Considerations For Conveyor Systems. It Was Originally Published As American Standard (Now American National Standards Institute Ansi) B20.1-1947, Safety Standard For Conveyors, Cableways And Related Equipment. The Eleventh And Most Recent Issue Of This Ansi Standard Was Published In 2003. It Is Noteworthy That Osha Regulations Are Typically Based On The Relevant Ansi Standards. However, Osha To Date Has Not Adopted The Ansi Safety Standard For Conveyors, Even After Ansi Modified Its Format In Publishing Ansi B20.1-1976 To Agree With The Osha Standard Approach. Consequently, Osha Presently Has No Specific Section In Its Standards That Addresses Conveyor Safety. Therefore, Any Osha Violations Involving Conveyors Or Conveyor Systems Are Usually Cited Under The General Duty Clause.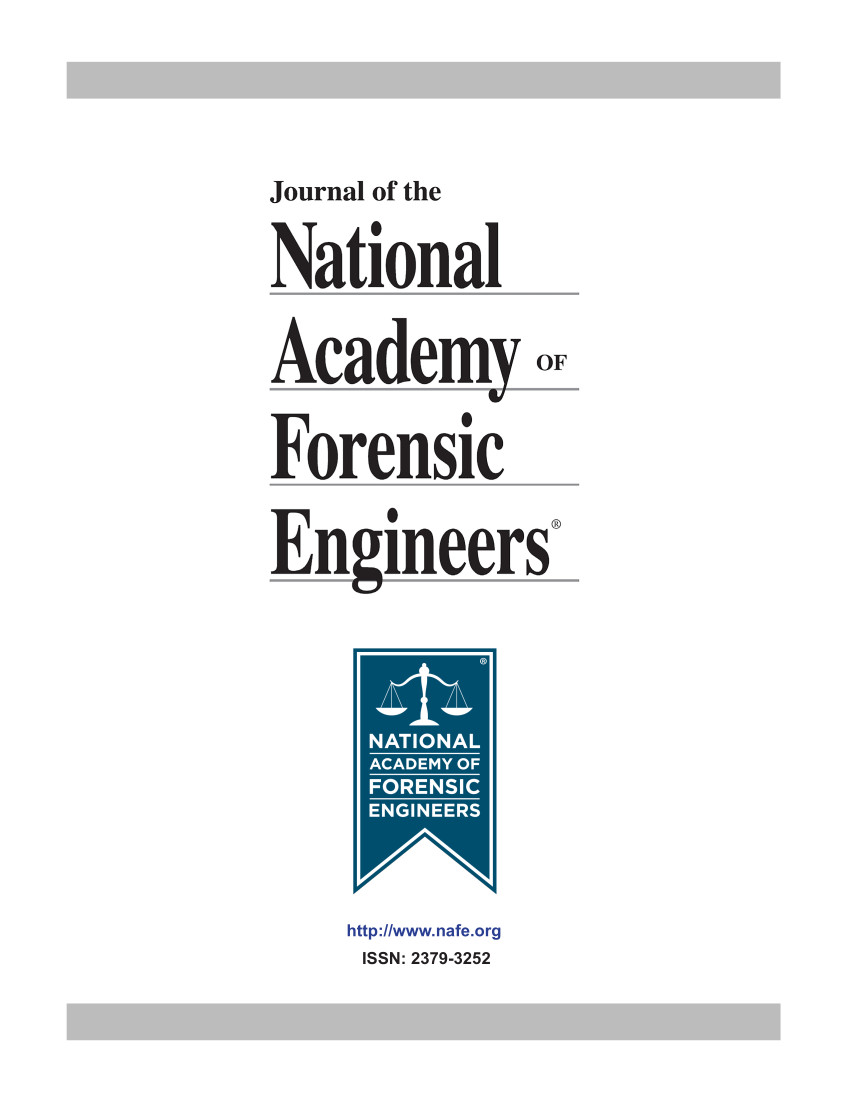 How to Cite
Josephs, Harold. 2005. "Forensic Engineering Review And Analysis Of Ship Based Belt Conveyor Hazards". Journal of the National Academy of Forensic Engineers 22 (2). https://doi.org/10.51501/jotnafe.v22i2.650.
License
Copyright (c) 2005 National Academy of Forensic Engineers
This work is licensed under a Creative Commons Attribution-NoDerivatives 4.0 International License.
All rights © Journal of the National Academy of Forensic Engineers. 

Full statement regarding the author's license of copyright to the NAFE is shown on the Copyright section of the Submissions Page.