Forensic Engineering Data Collection For Stairway Incidents
Abstract
Forensic Engineers Are Often Called Upon To Investigate Injury Events On Stairs. A Significant Number Of Injuries And Deaths Occur On Stairways. With A Background In Design, Construction, And Building Codes, Forensic Engineers Can Identify The Appropriate Codes With Which The Stairs Might Be Required To Comply, Can Determine Whether Deficiencies Exist And To What Extent, And Whether Deficiencies Are Related To The Design Or The Construction Of The Facility. Data Collection On Stairways Can Be Difficult And Tedious. Measurements Of Tread Depths And Riser Heights Must Be Measured With Precision To Compare With Allowable Tolerances. This Paper Presents Various Means Of Collecting Data Related To Stairways, Including Documentation Of Tread Depth, Riser Height, Tread Slope, Nosing, Handrails, And Headroom Clearances. The Paper Will Also Introduce A Device That Was Developed And Validated By The Authors For Measuring Treads And Risers. This Paper Focuses Only On Data Collection Methodologies, And Does Not Present Analyses Or Render Opinions With Regard To Building Code Requirements. The Building Code Requirements That Are Presented Herein Are Only For The Purpose Of Illustrating Typical Code Requirements, To Illustrate Why Various Data Must Be Collected, And To Review Proper Methods Of Data Collection.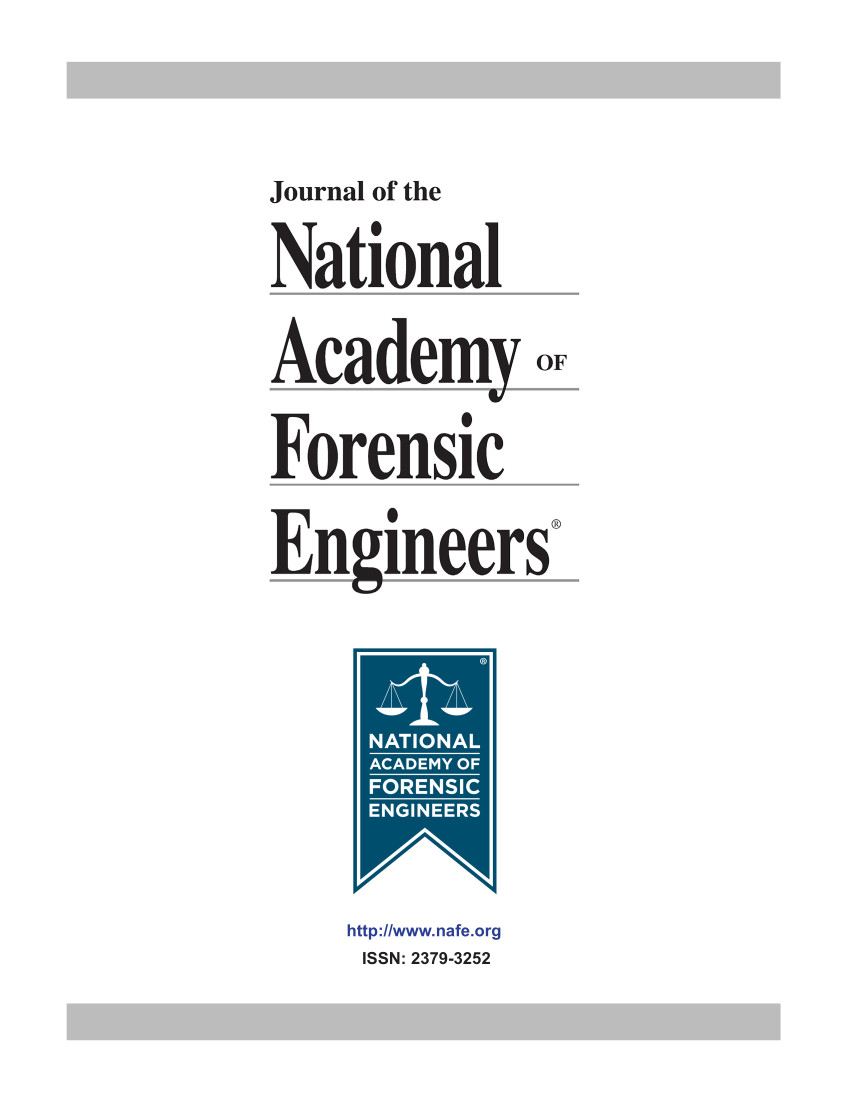 Downloads
How to Cite
Yaxley, Wilbur T., and Armstrong Jeffrey D. 2007. "Forensic Engineering Data Collection For Stairway Incidents". Journal of the National Academy of Forensic Engineers 24 (2). https://doi.org/10.51501/jotnafe.v24i2.681.
License
Copyright (c) 2007 National Academy of Forensic Engineers
This work is licensed under a Creative Commons Attribution-NoDerivatives 4.0 International License.
All rights © Journal of the National Academy of Forensic Engineers. 

Full statement regarding the author's license of copyright to the NAFE is shown on the Copyright section of the Submissions Page.