Forensic Engineering Analysis Of Dynamic Wheel Tire Impact Ejection Of Manhole Covers
Abstract
This Paper Will Examine The Effect Of Vehicle Tires Driving Over A Street Hardware Manhole Cover That Was Not Properly Seated And Resulted In The Motion Of The Manhole Cover Which Eventually Either Became Unseated And Moved Along The Roadway Surface Or Failed And Fell Into The Manhole. As A Result Of The Open Uncovered Manhole, A Vehicle Tire Struck The Open Manhole Resulting In The Driver Losing Control Of The Vehicle And Crashing Into A Tree. Several Of The Passengers Were Injured And A Law Suit Ensued. The Issue Of Notice Was The Focal Point Of The Case. The Defendants Argument Was That It Had No Notice Of The Defect And The Plaintiffs Argument Was That The Defendant Had Actual And Constructive Notice Because The Defect Was Caused By The Roadway Resurfacing Project. Two Examples Will Be Presented Showing How A Manhole Cover Can Be Dislodged They Are: 1) The Dynamic Expulsion From Tire Forces On The Rocking Manhole Cover, And 2) The Fracture Of The Manhole Cover From Local Contact Stresses From A Misaligned Adjusting Riser Frame Installed During The Repaving.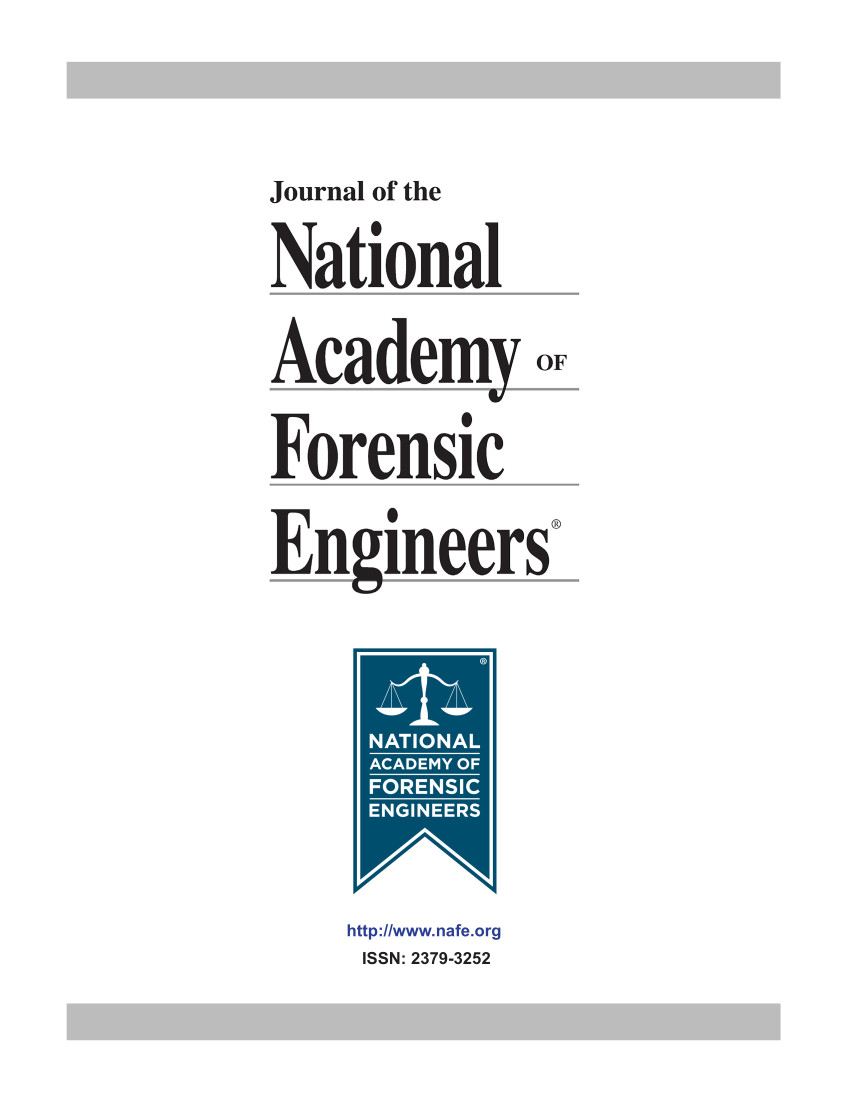 Downloads
How to Cite
Jacobson, Jon O., and Kravitz Michael. 2007. "Forensic Engineering Analysis Of Dynamic Wheel Tire Impact Ejection Of Manhole Covers". Journal of the National Academy of Forensic Engineers 24 (2). https://doi.org/10.51501/jotnafe.v24i2.683.
License
Copyright (c) 2007 National Academy of Forensic Engineers
This work is licensed under a Creative Commons Attribution-NoDerivatives 4.0 International License.
All rights © Journal of the National Academy of Forensic Engineers. 

Full statement regarding the author's license of copyright to the NAFE is shown on the Copyright section of the Submissions Page.