A Forensic Engineering Investigation Of a Ladder Failure
Abstract
A Worker (Plaintiff) Fell From A Step-Ladder And Was Injured. The Purpose Of The Forensic Engineering Investigation Was To Determine The Cause(S) Of The Incident, And In Particular, If The Incident Was Caused By A Ladder Defect. The Incident Ladder And A Representative Incident Scene Were Inspected. Various Discovery Documents And The Applicable American National Standards Institute (Ansi) Standard Were Reviewed. A Critique From The Opposing (Defendant) Expert Is Presented And Addressed. The Cause Of The Plaintiff Fall From The Ladder Was Determined To Be Its Sudden Instability Due To The Failure Of A Rivet That Secured The Top Cap To The Left-Front Rail. The Failed Rivet Was Not Recovered. Further Analysis Indicated That The Cause Of The Rivet Failure Was Its Defective Design Coupled With Its Reduction In Shear Load Capacity From Normal And Improper Use Of The Ladder. The Determination Of The Defective Design Of The Rivet Was Confirmed By Subsequent Design Improvements Of The Ladder. The Relevance Of The Analysis Performed Is Discussed. Various Noteworthy Points Are Presented For Consideration For Forensic Engineers Of Various Technical Disciplines.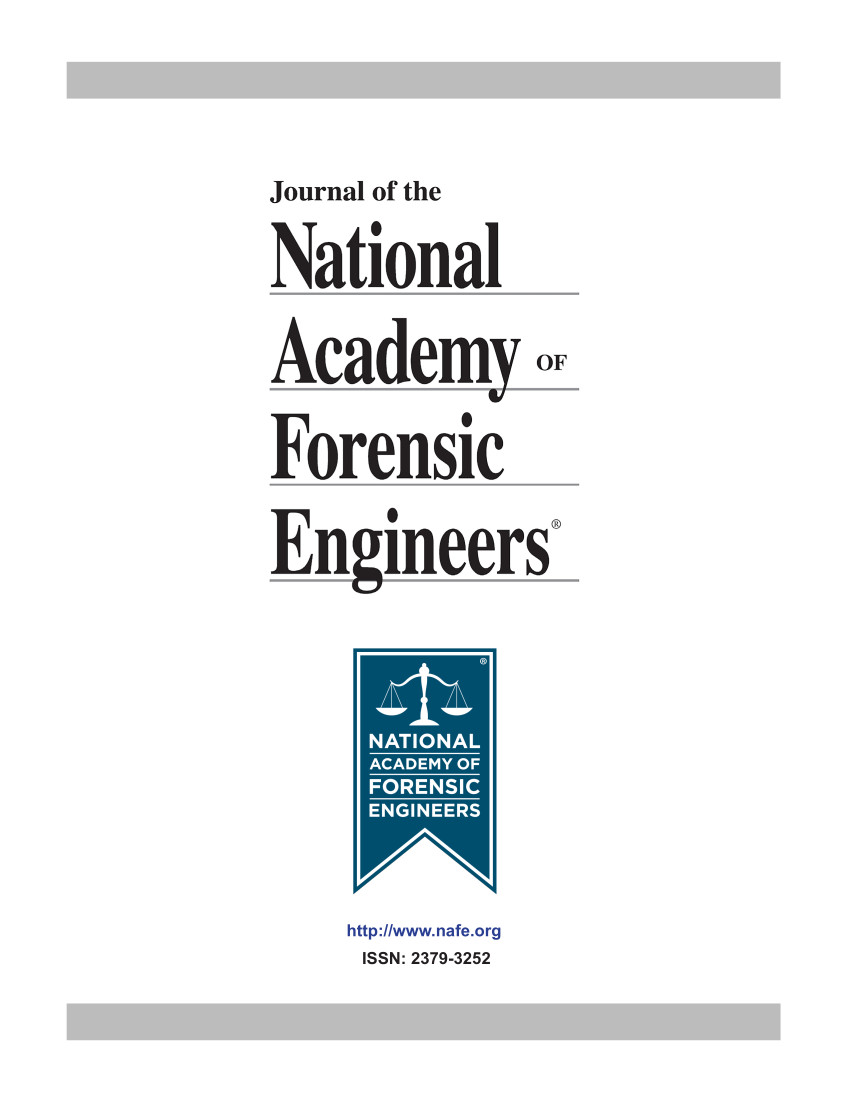 Downloads
How to Cite
Petrucci, Nicholas A. 2009. "A Forensic Engineering Investigation Of a Ladder Failure". Journal of the National Academy of Forensic Engineers 26 (2). https://doi.org/10.51501/jotnafe.v26i2.717.
License
Copyright (c) 2009 National Academy of Forensic Engineers
This work is licensed under a Creative Commons Attribution-NoDerivatives 4.0 International License.
All rights © Journal of the National Academy of Forensic Engineers. 

Full statement regarding the author's license of copyright to the NAFE is shown on the Copyright section of the Submissions Page.