Forensic Biomedical Engineering Experimentation And Modeling
Abstract
Biomedical Engineering Applies Engineering Principles To Biological Systems, Holistically Utilizing Knowledge In Engineering, Biology And Medicine. The Cross-Disciplinary Field Integrates Engineering (E.G. External Force Applied) With Biomedical Sciences (E.G. Tissue Tolerance) And Clinical Input From Health Care Providers (E.G. Medical Diagnosis). Written For Those Familiar With Forensics, This Introduces Biomedical Engineering By Explaining How Medicine And Engineering Are Integrated. Scientific Methodological Approaches For The Analysis Of Trauma Causation And The Specific Applications To Forensics Are Outlined. Common Interactions Or Relationships With Other Forensic And Medical Disciplines Illustrate How Biomedical Engineering Uniquely Contributes To Forensics. The Section On Design And Proper Use Of Experimentation Outlines Applications Of Standardized Automotive Crash Tests. In Situations Where The Scale Of The Analysis Does Not Allow For Customized Full Scale Testing And When The Use Of Crash Test Databases Is Not Appropriate, The Proper Design Of Engineering Subsystem Experimentation Is Introduced. Lastly, An Alternative Method For Force Quantification In Trauma Causation Analysis, Computerized Mathematical Modeling, Is Illustrated.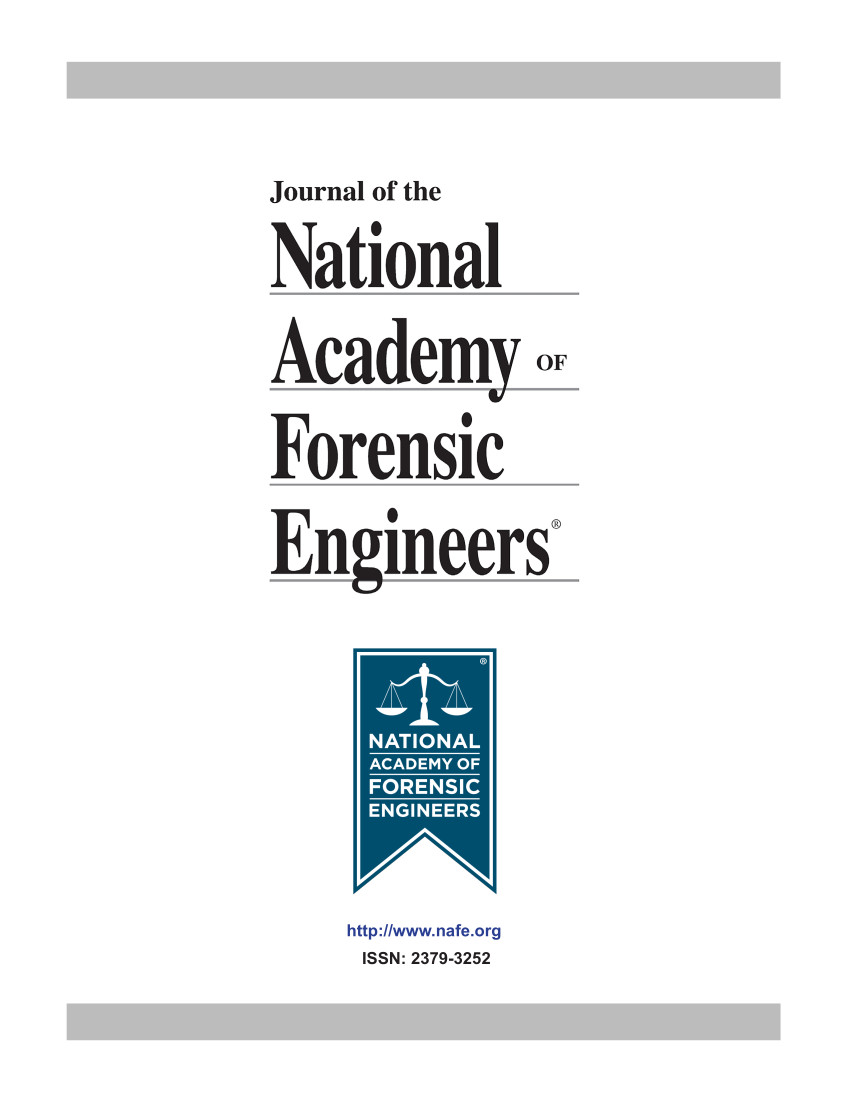 Downloads
How to Cite
Liptai, Laura L. 2007. "Forensic Biomedical Engineering Experimentation And Modeling". Journal of the National Academy of Forensic Engineers 24 (1). https://doi.org/10.51501/jotnafe.v24i1.668.
License
Copyright (c) 2007 National Academy of Forensic Engineers
This work is licensed under a Creative Commons Attribution-NoDerivatives 4.0 International License.
All rights © Journal of the National Academy of Forensic Engineers. 

Full statement regarding the author's license of copyright to the NAFE is shown on the Copyright section of the Submissions Page.