Forensic Engineering Overview Of Effect Of Weather Resistive Barriers On Building Envelope Deterioration
Abstract
Since Adoption And Widespread Implementation Of The Model Energy Code Promulgated By The Department Of Energy And Incorporated Into Most State Building Codes, There Has Been Widespread Experience With Deterioration Of Building Envelopes, Particularly Wood Frame Building Envelopes. Requirements For Weather Resistive Barriers (Wrbs) Have Been Added To The Major National Codes For Nearly All Applications With Multiple Significant Changes In Successive Recent Editions Of The Major Building Codes. Moisture/Water Related Problems Have Manifested In Other Types Of Construction, Including Masonry, Resultant To Recent Requirements Of Building Codes And Unanticipated Adverse Effects Caused By Lack Of Testing And Integration Between The Building Code Provisions And Energy Codes... This Paper Provides A Summary Of Actual Field Observations Of Effects Of And Performance Of Groups Of Weather Resistive Barriers (Wrbs) And Vapor Retarders Based Upon Invasive Investigation Of Building Envelopes Extending Over A Period Of 15 Years And Provides General Guidance To The Major Codes Intended To Provide A Basis For The Expert To Obtain Further Foundational Materials And Knowledge Needed In These Types Of Cases.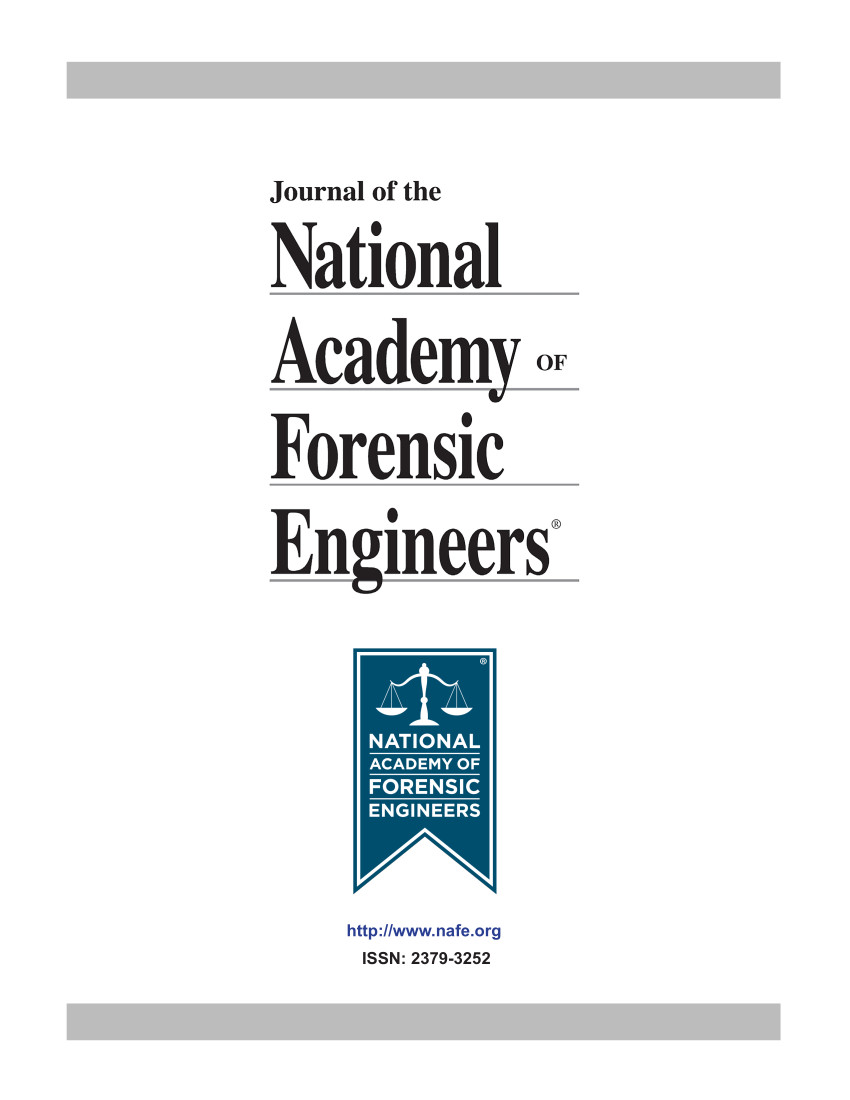 Downloads
How to Cite
Jillson, Geoffrey. 2008. "Forensic Engineering Overview Of Effect Of Weather Resistive Barriers On Building Envelope Deterioration". Journal of the National Academy of Forensic Engineers 25 (1). https://doi.org/10.51501/jotnafe.v25i1.689.
License
Copyright (c) 2008 National Academy of Forensic Engineers
This work is licensed under a Creative Commons Attribution-NoDerivatives 4.0 International License.
All rights © Journal of the National Academy of Forensic Engineers. 

Full statement regarding the author's license of copyright to the NAFE is shown on the Copyright section of the Submissions Page.