Forensic Engineering Analysis Of Head Impacts Within A Vehicle Subject To Side Impact
Abstract
Asymmetric Design Of Seatbelts Does Not Limit Potentially Injurious Contact With Vehicle Interior In Opposite Side Motor Vehicle Collisions. In Opposite Side Impacts, Of Approximately 65 To 70 Degrees, The Lap And Shoulder Restraint Functions Less Effectively. At These Angles, With A Change In Velocity Of Greater Than Or Equal To 20 Mph, The Head Injury Criterion (Hic) May Exceed Tolerance When The Occupants Head Impacts Unyielding Structural Surfaces Within The Vehicle. Biomedical Engineering Analysis Should Be Conducted To Determine The Likelihood Of Sustaining Brain Trauma Even When Using A Seatbelt In These Scenarios.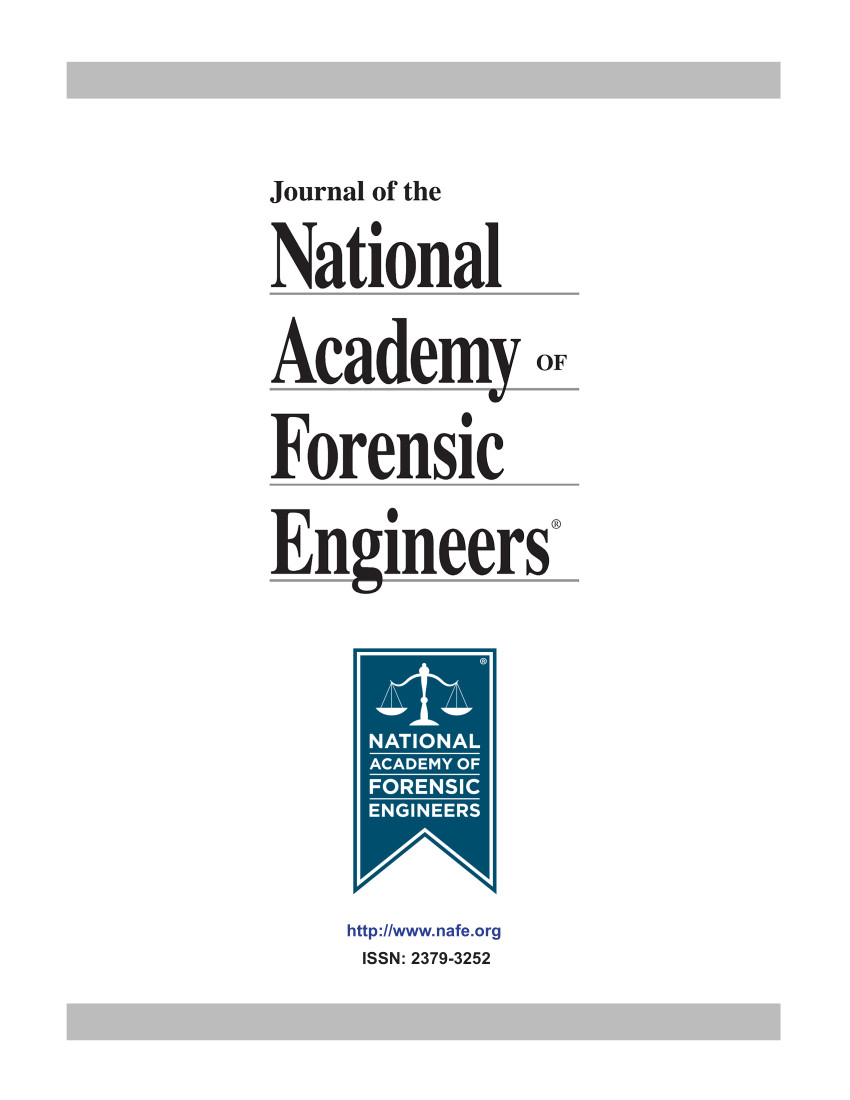 Downloads
How to Cite
Liptai, Laura L. 2005. "Forensic Engineering Analysis Of Head Impacts Within A Vehicle Subject To Side Impact". Journal of the National Academy of Forensic Engineers 22 (1). https://doi.org/10.51501/jotnafe.v22i1.641.
License
Copyright (c) 2005 National Academy of Forensic Engineers
This work is licensed under a Creative Commons Attribution-NoDerivatives 4.0 International License.
All rights © Journal of the National Academy of Forensic Engineers. 

Full statement regarding the author's license of copyright to the NAFE is shown on the Copyright section of the Submissions Page.