Forensic Engineering Investigations Of Welding Code Compliance
Abstract
During Construction Of A Large Building With Tilt-Up Concrete Walls, The Final Reinforced Concrete Wall Panel Fell Over Unexpectedly. This Accident Caused The Death Of Laborers Working At Ground Level Beside The Panel, Outside The Building, The Forensic Engineering (Fe) Investigation Involved Assessments Concerning Negligence And Wrongful Death By The Actions Of The General Contractor And Related Sub-Contractors. Several Aspects Of The Fe Reviews Included The Following: Examination Of The Building Permit For Welding Code Compliance; Field Welding Inspection Reports By The Independent Testing Agency; Welding Subcontractor Welding Procedure Documents; Welder Performance Certifications And Currency; Employers Osha Training About Hazard Determinations And Unsafe Conditions; And Contract Compliance For Removal Of Temporary Wall Braces.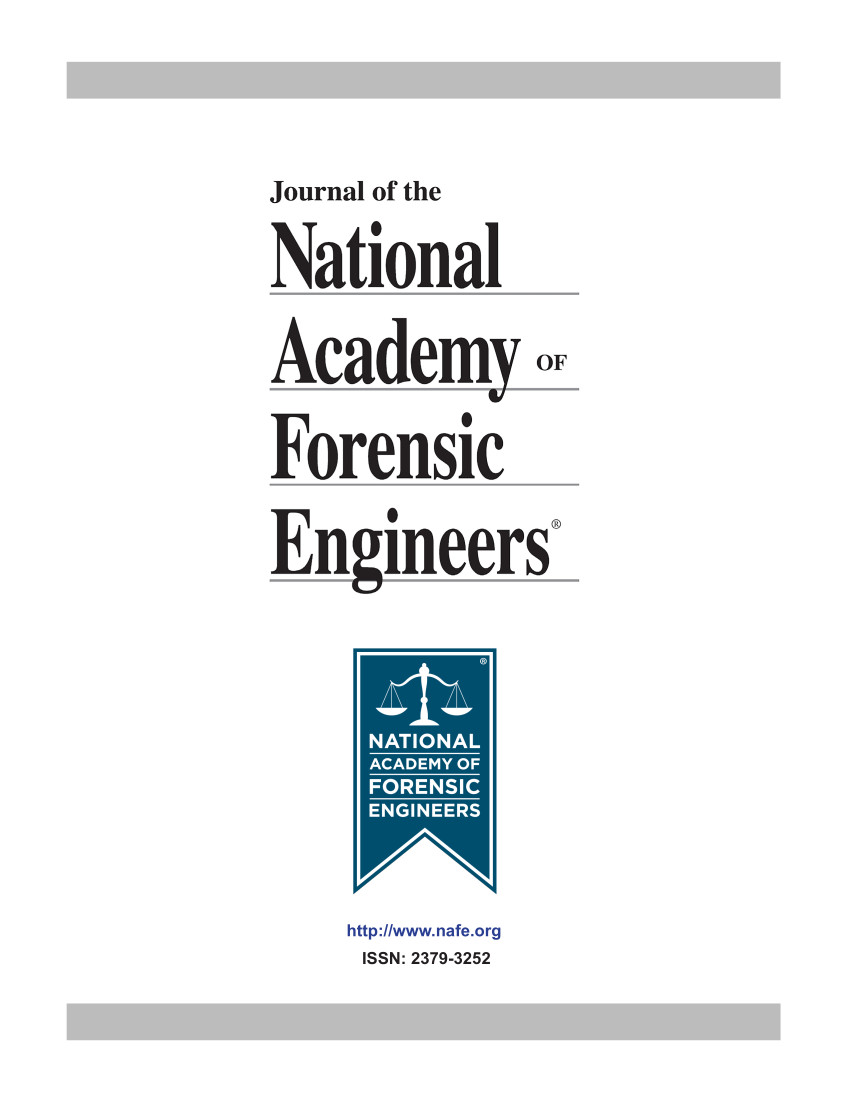 How to Cite
Grantham, Jesse A. 2007. "Forensic Engineering Investigations Of Welding Code Compliance". Journal of the National Academy of Forensic Engineers 24 (1). https://doi.org/10.51501/jotnafe.v24i1.676.
License
Copyright (c) 2007 National Academy of Forensic Engineers
This work is licensed under a Creative Commons Attribution-NoDerivatives 4.0 International License.
All rights © Journal of the National Academy of Forensic Engineers. 

Full statement regarding the author's license of copyright to the NAFE is shown on the Copyright section of the Submissions Page.