3-D Math Model For Vehicle Dynamics Simulations Including Effects Of Tires Suspensions And Terrain
Abstract
A Young Man Who Was The Left Back Seat Passenger In A Sedan Traveling Southbound In A Series Of Downhill Curves Suffered Severe Head Injuries After The Driver Lost Control And Crossed The Centerline Into The Path Of An Oncoming Northbound Sedan. The Front Of The Northbound Sedan Collided With The Right Side Of The Southbound Sedan At An Oblique Angle. The Young Man Was Using His Available Seat Belt, Which Consisted Of A Lap Belt Only Without A Shoulder Belt... It Was Also Determined That This Particular Vehicle Had A Mounting Bracket For A Shoulder Belt Already Installed But Hidden Behind The Roof Liner. Naturally, The Attorney Representing The Young Man Raised The Question If A Shoulder Belt Had Been Available In This Particular Vehicle, Would The Young Mans Injuries Have Been Less Severe? Intuition Alone Would Not Be Sufficient To Answer This Question. Accurate Descriptions Of Vehicle Motions Would Be Needed, Particularly For The Southbound Sedan... Other Researchers Had Previously Developed Mathematical Models For Analyzing Vehicle Motions Using 2-D And Quasi 3-D Formulations. Published Reviews Of Those Models Indicated That They Would Probably Not Be Sufficient For This Case. A 3-D Mathematical Model Would Be Needed Which Includes Effects Of Tires, Suspensions, And Terrain. Such A Model Was Developed And Programmed For Computer Simulations Of Vehicle Dynamics And Motions. The Model Accommodates A Wide Range Of Initial Conditions And Is Described In This Paper.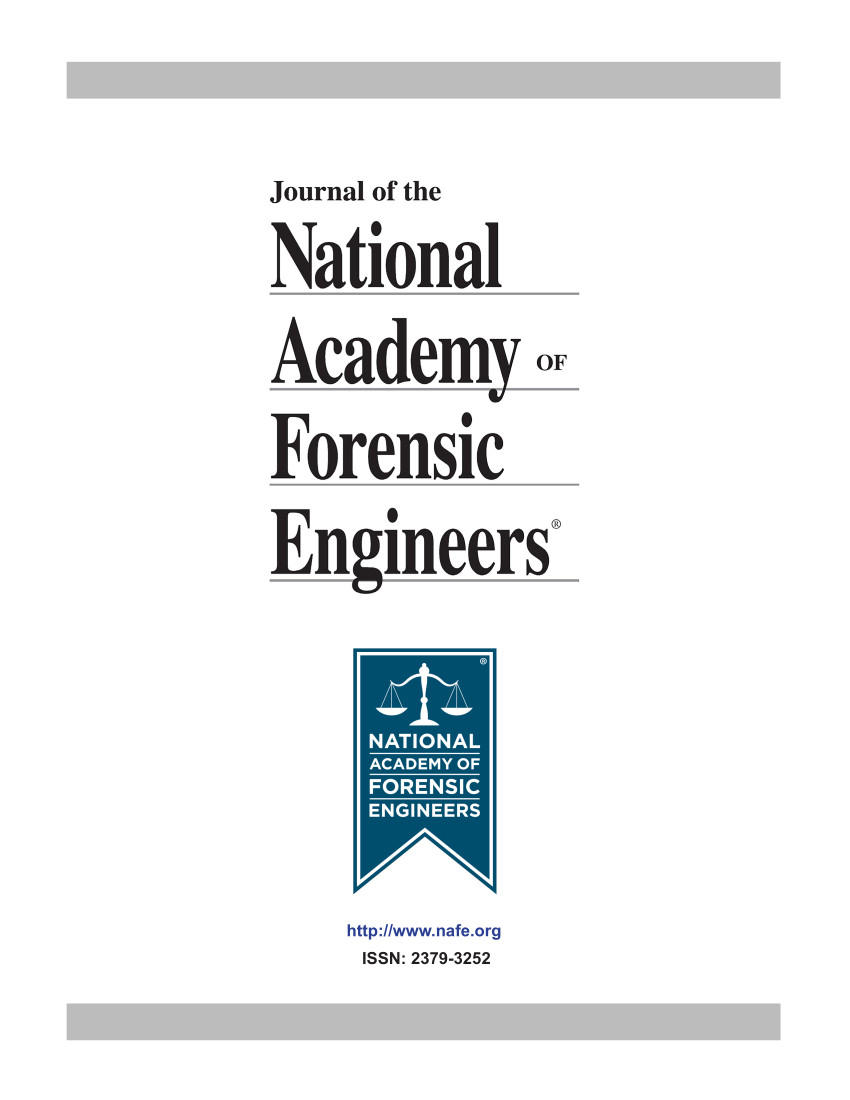 Downloads
How to Cite
Peterson, Donn N. 1998. "3-D Math Model For Vehicle Dynamics Simulations Including Effects Of Tires Suspensions And Terrain". Journal of the National Academy of Forensic Engineers 15 (2). https://doi.org/10.51501/jotnafe.v15i2.557.
License
Copyright (c) 1998 National Academy of Forensic Engineers
This work is licensed under a Creative Commons Attribution-NoDerivatives 4.0 International License.
All rights © Journal of the National Academy of Forensic Engineers. 

Full statement regarding the author's license of copyright to the NAFE is shown on the Copyright section of the Submissions Page.